First Aid Signs
Buy all your first aid signs here.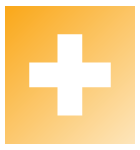 First Aid signs indicate the measures, means or personnel to give first aid in the event of an accident or injury.

First Aid sign can be used to indicate the location of first aid box. Many of our sign have boxes that you can over-write with permanent pen to allow you to fill in details of location or the names of first aiders.

First aid kit location signs play a particularly important role reminding staff of where first aid kits are located. This is important as even with the best induction training program, accidents requiring first aid attention are few and far between. Signs help to remind staff where these vital items of equipment are located.

Signs can also help change behavior and support vital elements of your health and safety policy. Accident reporting is a vital part of ongoing health and safety improvements and signs like "report all accidents immediately" can really help drive the right behaviour.

Safety Sign Supplies also provides a range of specialist first aid signs. Emergency Shower and Emergency Eye wash signs are available in a variety of formats and materials.

As well as signage we also provide a variety of First Aid posters that can act as a reminder to first aiders in an emergency situation.

We can and do provide custom signs with specialist messages and for use in environments where standard signs won't perform. If you need a first aid sign and you can't find it on our site, please do contact us and we can provide a quote to make what you need.

The most popular First Aid signs are:
If you're currently looking at first aid signs and need some advice about which signs to buy and what they should be used for, please take a look on our safety signs blog:
Add £50 for a 5% discount
Customer Feedback: