Returns and refunds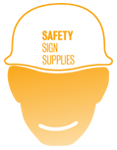 30 Day Money Back Guarantee
If for whatever reason you'd like to return products to us, within 30 days from your original purchase, send them back and we'll happily refund the cost of the items. Custom signs are excluded. We always like to know why you're returning something so that we can improve our service, for example if you ordered the wrong size. If you don't want to tell us - that's completely ok too!
Please send any returns with a copy of your original paperwork or order number to:
Returns Dept, Viking Signs Ltd, Dysart Road, Grantham, NG31 7LE.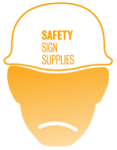 Returns & Replacements Policy
All of our products are manufactured to very rigorous quality standards and checked before dispatch. In the unlikely event that you are not entirely satisfied with any aspect of our products or service, please e-mail sales@safetysignsupplies.co.uk or call us on 0845 527 1625.
We commit to dealing with all enquiries promptly and if necessary will arrange for replacement parts to be provided without delay. Our aim is always to turn that grumpy face back to a smiley one!
There are no results for this search
Add £50 for a 5% discount
Customer Feedback: