About Us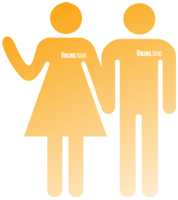 SafetySignSupplies.co.uk is a division of Viking Signs Ltd. Our aim is to deliver the UK's best choice of quality safety signs with outstanding customer service. We want to make it quick and easy for you to find the safety signs you need, order them, pay on-line or on account, and receive them when you need them.
If for whatever reason, you find this not to be the case, please let us know. If you can't find exactly what you're looking for here, we offer the same great service for custom signs please either take a look at these - or give us a call.
Viking Signs Ltd is a leading manufacturer of signs and industrial engraving for all manner of business needs. If you have a special requirement, or would like to chat about other sign or engraving products for your business, please give us a call.
Viking Signs Ltd is registered in England no. 6081360. VAT Registration no. 684 3114 36.
Add £50 for a 5% discount
Customer Feedback: