First Aid Kits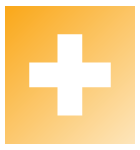 Are you looking for first aid kits?
Under the Health and Safety (First Aid) Regulations 1981, organisations have to provide their employees with suitable first aid equipment, as well as individuals who can help during an incident.
Whether an injury or situation warrants an ambulance or not, employers are expected to deliver immediate attention to those who require assistance. The Health and Safety Executive (HSE) notes there are several things that constitute minimum provision, including first aid kits that are suitably stocked.
Carrying out a risk assessment that takes into account the nature of a business should give employers insight into what items need to be included within their statutory first aid kits.
Office staff are likely to come across fewer risks than individuals who work on a construction site, for instance. However, under the law, companies need to remember that employees can become ill at any time and for a variety of reasons, not just those concerned with work.
One of the most important things to keep in mind is the size of a workplace and first aid kits can be purchased to accommodate businesses both large and small.
What should be in statutory workplace first aid kits?
There is no piece of legislation which dictates what first aid kits should contain, although they need to include suitable items to enable first aiders or the appointed person to be able to effectively deal with an incident.
A company should carry out a risk assessment and from there decide what would be suitable.
Construction workers, for example, can be at risk from serious wounds and so having plenty of good-quality bandages to stem the flow of bleeding until an ambulance arrives is a wise move to make.
In a kitchen, health and safety hypoallergenic blue plasters should also be to hand. The colour means they can easily be spotted if they fall off into food, while being hypoallergenic should prevent any allergic reactions to the material.
The Health and Safety Executive advises employers to stock in their statutory first aid kits sterile eye pads, individually-wrapped plasters, sterile triangular bandages, latex-free disposable gloves, sterile wound dressings in various sizes and safety pins.
Of course, it is best practice to purchase first aid kids that are large enough to accommodate several incidents at once depending on the size of your business.
Do I need a first aider?
A first aids assessment might conclude a first aider is not necessary, in which case an appointed person has to be chosen to oversee arrangements. This individual does not have to undergo training, but is responsible for looking after first aid kits and calling 999 when required.
As they are not trained, they must not try and give medical assistance. A first aider, however, must complete an accredited course and secure a certificate from an organisation approved by the HSE.
There are no laws concerning how many first aiders are required, but there must be enough in relation to the size of a company. High-risk workplaces are best having at least two, especially if a serious incident happens and more than one pair of trained hands is required.
Such individuals will also be responsible for first aid kits and must notify their employer if more items need to be ordered.
Having statutory workplace first aid kits can not only keep organisations on the right side of the law, but also ensure they are well equipped to look after the safety of their employees.
Add £50 for a 5% discount
Customer Feedback: