Yes - every sign is in stock!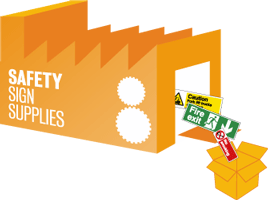 Unlike other online retailers and re-sellers, we manufacture almost every product on this site.
So we can ensure that everything on our site is IN STOCK and ready for immediate dispatch.
If you see a product on our website - we can guarantee that it's available for you to buy - and you won't have to wait.
We offer 2 delivery shipping options so you can choose the most suitable for you - Express next day (1pm order cut-off) or Standard 3-5 working days.
Add £50 for free Standard shipping
Customer Feedback: