Disability Signs
You can buy all your disability safety signs here.
There are no results for this search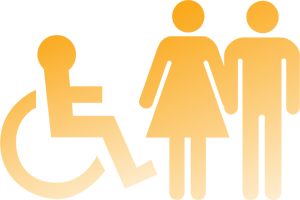 Disability sign are used to mark disabled access, disabled refuge points or any other special risks, or measures in place for people with disabilities or special needs. Our disability signs are designed to help businesses and public premises comply with the Disability Discrimination Act (DDA) regulations.
You can futher narrow your search by size or material - just select the filter for the sign feature that matters to you...
If you can't find what you're looking for, try increasing the range to 'max choice'.
If you're seeing too much choice, reduce the range to 'most popular'.
Add £50 for a 5% discount
Customer Feedback: