Health and Safety Signs
You can buy all your Health and Safety signs here.
There are no results for this search
Safety signs or Health and Safety signs used in the UK are covered by legislation and regulated by a various standards. The most important of these is BS5499. Safety signs use standard safety symbols to make understanding their meaning as simple and easy as possible.
There are 5 main types of safety sign. The legal definitions (and some examples) are as follows: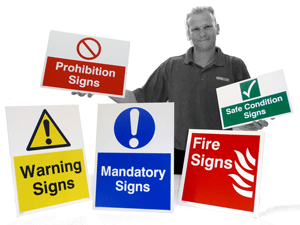 Add £50 for a 5% discount
Customer Feedback: