Signs with Special Fonts
Buy your architectural door signs with special fonts here.
There are no results for this search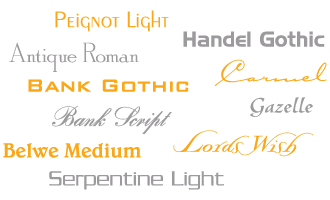 Our architectural door signs are available in a range of special fonts to suit different types of business and styles.
We can also produce custom versions in a font style of your choice - please contact us to discuss the options.
Add £50 for free Standard shipping
Customer Feedback: