Signs for Farms
Signs for Farms, Farming and other agricultural facilities.
There are no results for this search
Farms and agriculture present a number of specific risks from substances used, such as pesticides, and from machines and transport such as fork trucks. This range has been specially selected to help minimise the risks from the hazards present on farms, nurseries, garden centres and other agricultural establishments.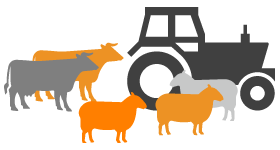 Add £50 for free Standard shipping
Customer Feedback: