Photoluminescent signs
You can buy all your glow in the dark, photoluminescent safety signs here.
There are no results for this search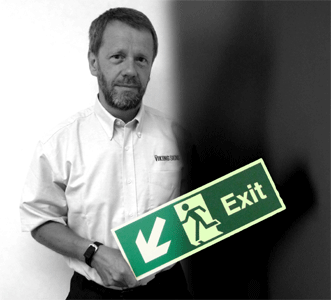 Glow in the dark, photoluminescent signs use a material which self charges using ambient light. This means at all times, 24 hours a day, 365 days of the year, in case of power failure causing low light or a fire and smoke filled environment, these safety signs will glow brightly enough to be seen. This increased visibility ensures that the safety message or warning the signs carry can be clearly seen when it's needed most. They don't require any maintenance, wiring or power connections and are a cost effective way to improve the safety of any workplace or public building.
You can narrow your search for photoluminescent signs by common categories of this type of sign, such as:
We offer photoluminescent signs in a choice of 2 materials, either a semi-rigid PVC or a self-adhesive vinyl. Both of these materials are rated for photoluminescent performance in excess of the PSPA (Photoluminescent Safety Products Association) class B when tested to the relevant DIN 67510 pt 1 specification.
If you'd like to learn more about photoluminescent signs and whether you should specify this type of safety signs please visit our blog post on the subject:
Add £50 for free Standard shipping
Customer Feedback: